MCA is a highly sophisticated high-end course, which creates technology professionals. There are the students who enjoy top-notch positions in the software firms. They are the ones who take decisions on the design aspects of database and data traffic that is used by laymen. They play major role in making the software user-friendly.
These Professionals are introduced to software engineering aspects. This helps them in assisting quality control. Latest concepts like ERP – Enterprise Resource Planning, which is used to bind the entire enterprise, is a closed web of information system of efficient decision-making in an organisation form a part of the vast curricula.
The information technology, which is rapidly changing, is the one that is definitely driving the next wave of economic growth. Hence the basic start-up to take advantage of this growth is to apply the latest technologies in all sectors and apply new thinking. As it is becoming aware that Information Technology can be effectively used to monitor the performance of the economy and to make quick changes, a wide gamut of opportunities have arisen for hardcore technology professionals.
The MCA students are in the right age, for this is the time Information Technology has been surpassing every milestone on the economic scale. A bright future is the core of software is nothing but an assurance at KGI with the kind of infra-structural facilities provided here.
MCA Program at KGI has been approved by AICTE, New Delhi and affiliated to UPTU, Lucknow. This course is a three year Post-Graduate program in Computer Applications.
DURATION OF COURSE – 3 YEARS
NO. OF SEATS – 45
ELIGIBILITY & ADMISSION CRITERIA:
Graduation with 50% and above marks in any discipline with Mathematics at 10 + 2 level.
Student should have appeared in UPSEE/CAT/MAT.
Final year Bachelor Degree students expecting results are also eligible to apply.
Approval (AICTE)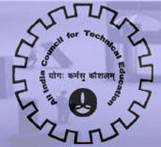 MCA course of Kalka Group of Institutions is approved from A.I.C.T.E., New Delhi, Govt. of India since 2004.The statutory "All India Council for Technical Education" was established for proper planning & coordinated development of technical education system throughout the country, the promotion of qualitative improvement of such education in relation to planned quantitative growth and the regulation and proper maintenance of norms and standards in the technical education system and for matters connected therewith."
To improve upon the present technical education system, AICTE believes one major step would be to modify the engineering curriculum with the following main objectives :
Greater emphasis on design oriented teaching, teaching of design methodologies, problem-solving approach.
Greater exposure to industrial and manufacturing processes.
Exclusion of outmoded technologies and inclusion of the new appropriate and emerging technologies.
Greater input of management education and professional communication skills.
For official website of All India Council for Technical Education (AICTE), please visit: http://www.aicte-india.org
Affiliation (UPTU)

MCA is affiliated to Uttar Pradesh Technical University, Lucknow.  Uttar Pradesh Technical University is a public university in the Indian state of Uttar Pradesh set up by the Government of Uttar Pradesh on May 8, 2000.