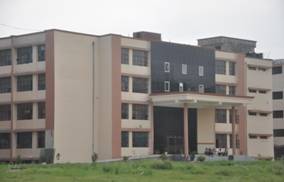 Computers are omnipresent in the modern world giving unprecedented opportunities to use information technology (IT) to meet a very large number of societal needs. IT has moved from laboratories to office, education to health care, and homes and has been incorporated into belongings of all types.
The Department of Computer Applications was started in the year 2004. The students of Computer Application Department are motivated to take up research activities. Being exposed to quantitative and qualitative analysis skills which are built into the curriculum and training provided by the department the students are equipped to be innovative and creative. The graduates of this discipline will also have adequate mathematical and software skills.
We focus on grooming a breed of high quality professionals in these areas who could compete successfully for global placement opportunities. We do it through our competent, dedicated and committed faculty and staff members; the right curriculum and its proper delivery employing the latest teaching tools and methodologies; and by providing to our students high quality infrastructure facilities in vogue globally.